[Gaintop-Transnational Environmental Protection Exhibition] The 27th International Solar Energy and Renewable & New Energy Show in 2018 has achieved breakthrough success!
Time:2019-09-23    Read:4823 Time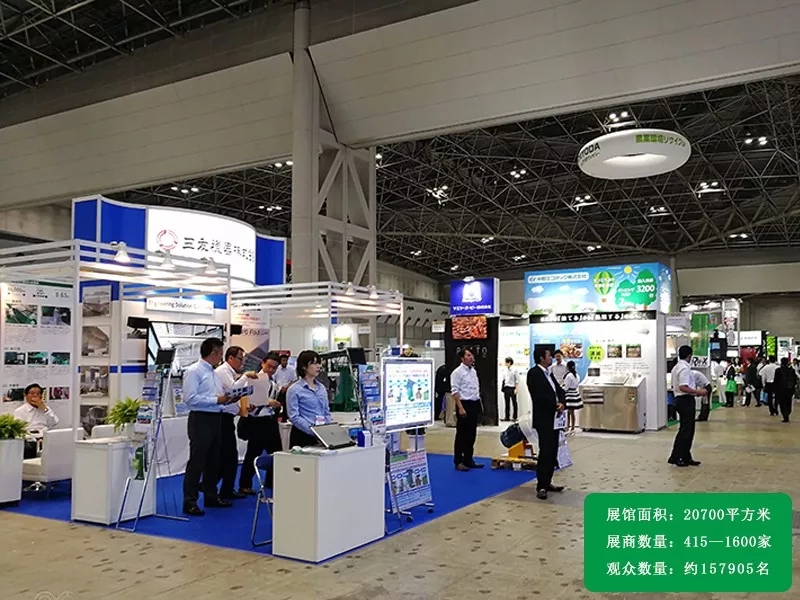 "Hydrogen energy source machine"

Energy Saving> Environmental Protection> Safety> Efficient

▲Hydrogen and oxygen energy products are exported to more than 50 countries and regions such as South Korea, Turkey, India, Pakistan, Mexico, the United States, France, the United Kingdom, Germany, Denmark, Africa, the Middle East, and Taiwan, and have a good reputation and reliable The quality and technical advantages have won the market and established our company's leading position in the global new energy field!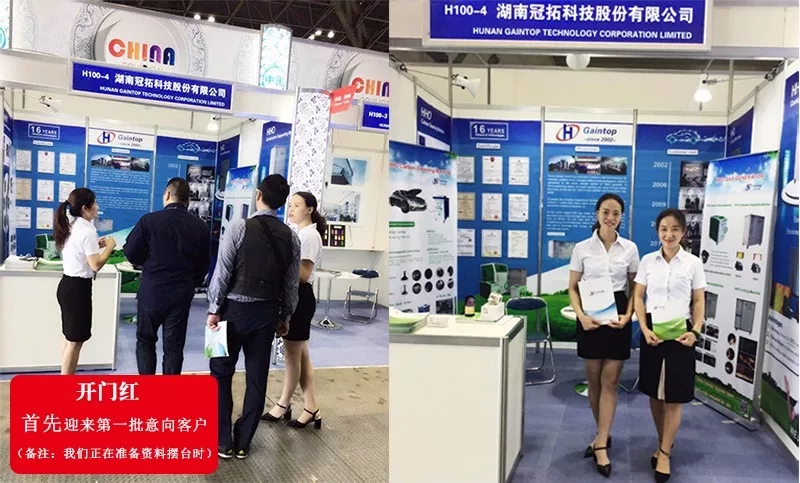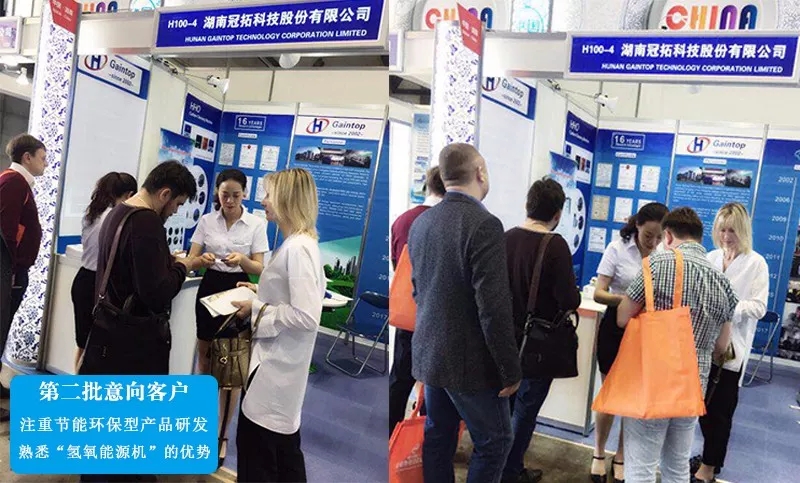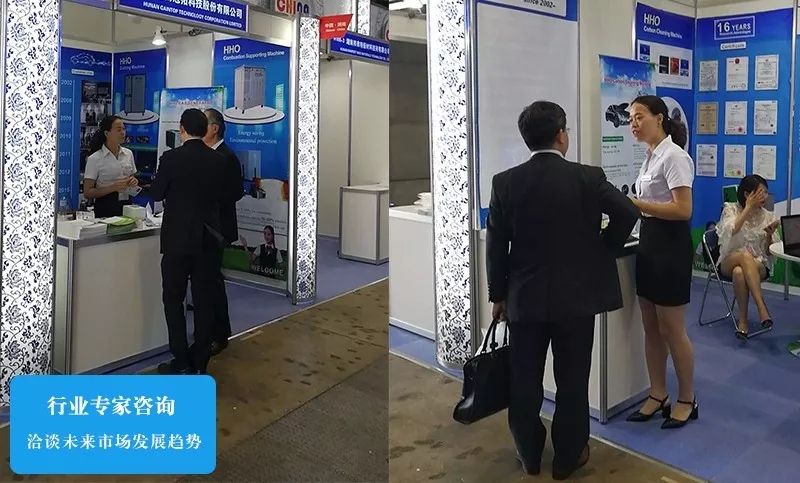 Hydrogen and oxygen carbon removal machine to car carbon deposition effect:

1 Lifting power: 15%~30% (environmental compliance, green travel)

2 Save fuel: 10%~15% (scientific carbon removal, no disassembly, zero damage)

3 Lower emissions: 50% (lower fuel consumption, save more money)
Hydrogen and oxygen welding machine advantages: safer, more cost-effective than the traditional welding equipment, no pollution to the environment, non-toxic and tasteless.

Advantages of Hydrogen Oxygen Cutting Machine: It is more energy-saving, 100% safer, faster cutting speed, less kerf, smoother slag, and reduced steel material loss than traditional cutting equipment.

Hydrogen combustion engine advantages:

1 Saving fuel: 5% to 30% of fuel consumption.

2 clean and efficient: no pollution, reduce emissions by 50% to 80%, the effect is significant.

3 Safe and high-efficiency: The safety of adding air is high, the equipment transformation is simple, and the cost is low.

▲Authorized report of third-party testing through the national authority [Hunan Energy-saving Technology Evaluation and Research Center].
Take a look at Asia's largest environmental protection stage >>
(1)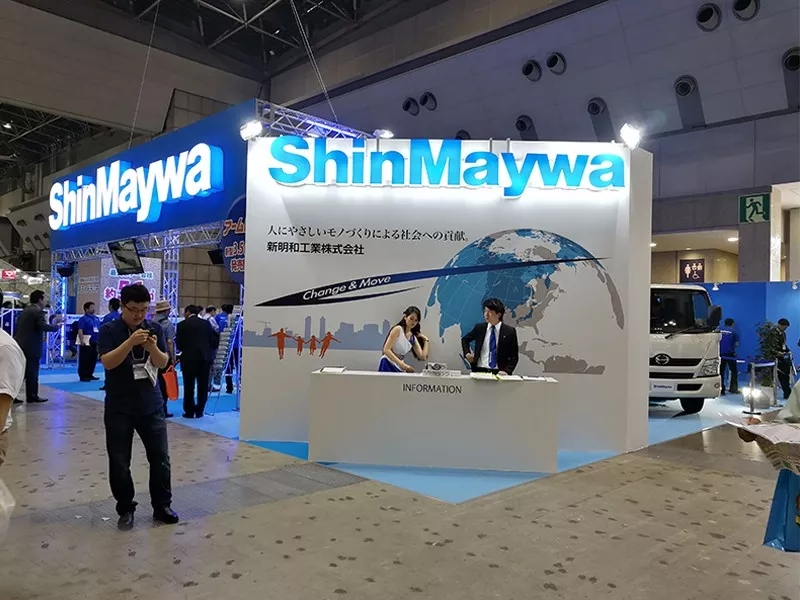 (2)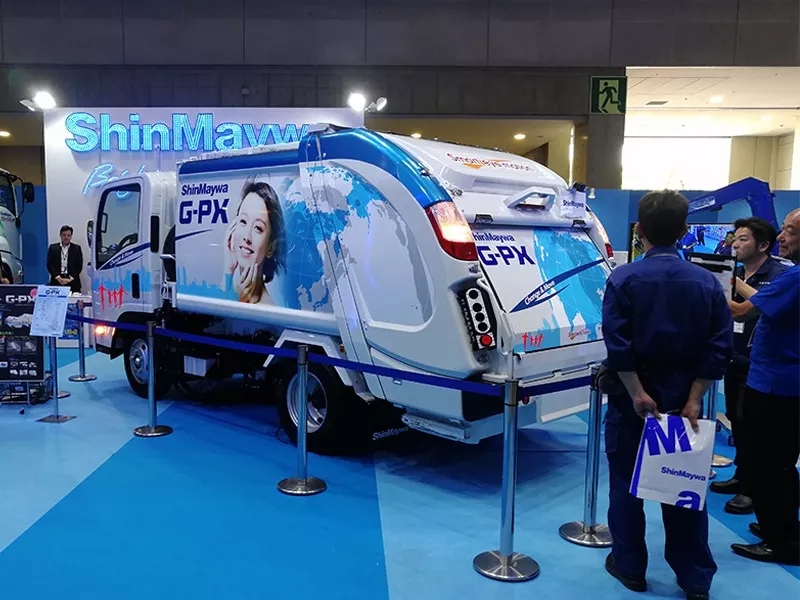 (3)

(4)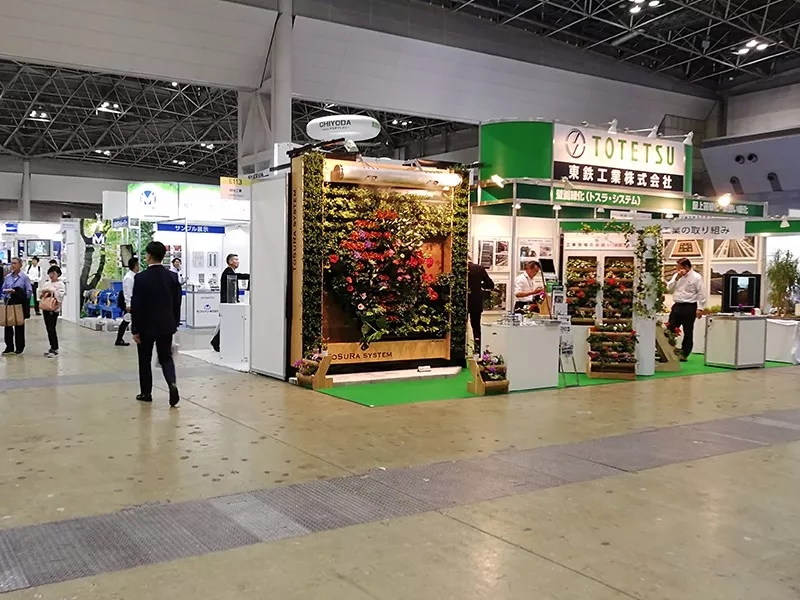 (5)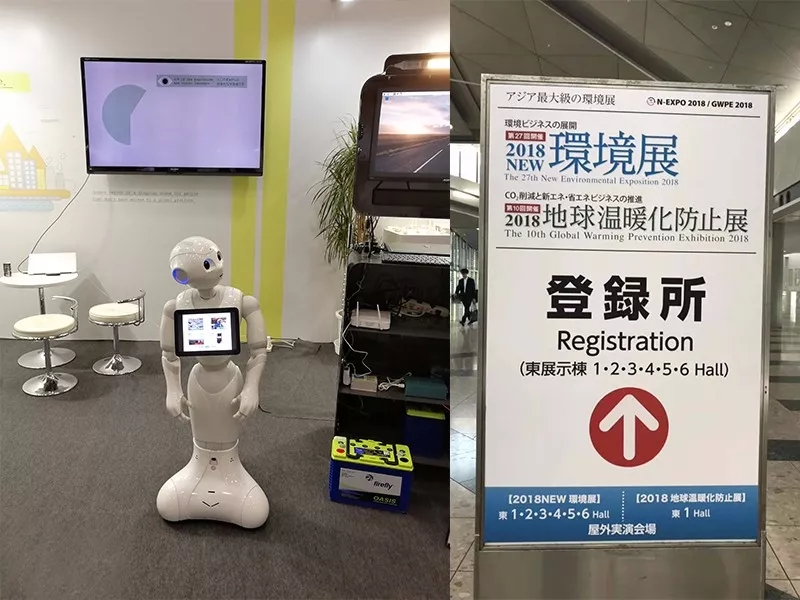 The first day of the multinational exhibitors ushered in a lot of intentional customers, and met with foreign customers who had purchased equipment but had not met before. This time, they discussed the follow-up cooperation with Tokyo. In the next three days, there will be More new customers understand the energy-saving and environment-friendly products we have developed over the years - Hydrogen and oxygen energy machines!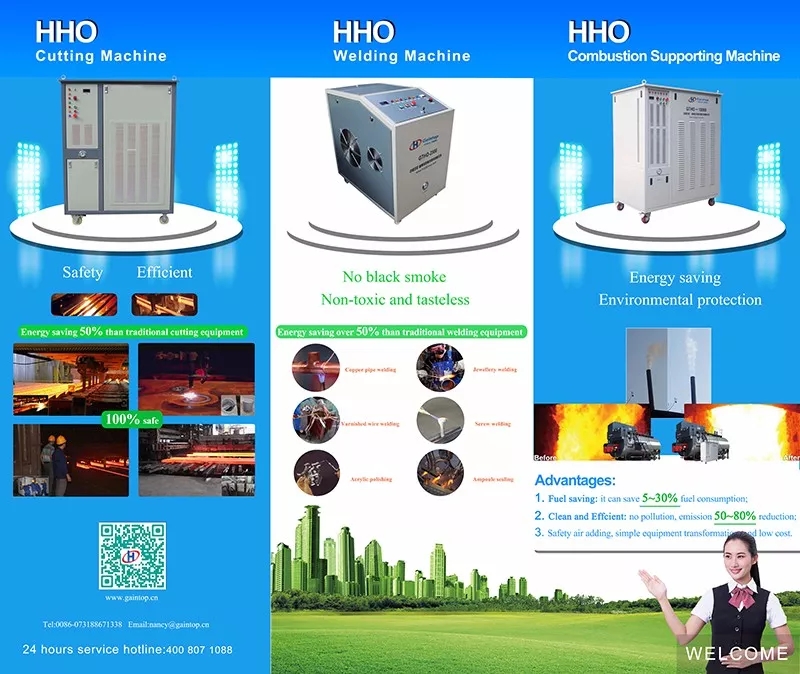 This exhibition | Exhibits:
▲Environmental protection and energy conservation: environmental protection and energy conservation technologies and products; air pollution prevention and control technologies; environmental monitoring instruments and ancillary equipment; urban garbage and industrial hazardous waste treatment technologies and equipment; urban environmental clean vehicles and equipment;
I. Garbage collection: Waste-to-energy conversion technologies and equipment; Detection and disposal of pollutants; Green pollution-free products and other environmental protection technologies and products; Natural ecological protection technologies, environmental protection engineering, technologies, and services;
Second, solid waste: waste treatment and development and utilization, waste accumulation and transportation, clean vehicles, transportation tools, bio-mechanical disposal, coagulation / fermentation technology, safe disposal of waste, etc.;
Third, wastewater treatment: water treatment agent and water cleaner; water disinfection and sterilization technology and equipment; water treatment automation and intelligent control technology; water engineering and related technologies, equipment and services;
Fourth, noise reduction and vibration reduction: flue gas purification and air extraction; measurement, control and test technology; industrial old district purification; landfill technology; waste energy reuse; coastal protection and flood control; engineering companies; education and scientific research;
5. Wind power, hydropower, geothermal energy, biomass energy, hydrogen energy, nuclear power, oil and natural gas, natural gas liquefaction and alternative fuel production, clean energy application technologies and equipment;
Sixth, electricity and new energy;
VII. New materials and new technologies;